Local. Sustainable. Recycled. Inspired.
Every Tao Board ​is intricately designed, visually balanced, and solidly made from artfully refined recycled materials. We re-purpose wood pallets and culled wood, into unique, yet classic, ​stand up paddle boards. We stay green in the finishing process by utilizing eco-friendly finishes and fiberglass resin.
Why A Wood SUP?


​
We understand a wood Stand Up Paddle board is a larger investment over a similar sized foam-core board, however it has several winning attributes over its foam-core cousin. A wood SUP will last years longer and is a work of art that will get you noticed every time you're on the water. While wood boards will weigh more than foam-core board when maneuvering from the car to the shore, they will track straighter and faster, and will handle rougher water smoother than the lighter weight foam core board.
​
​
​Making a SUP Green.

​​
Have a question, idea or design in mind? Share it with us! ​Contact us today and we'll work with you to help make your dream SUP a reality. Whether you make it or we create it, a custom wood SUP is closer, greener, and more affordable than you thought.​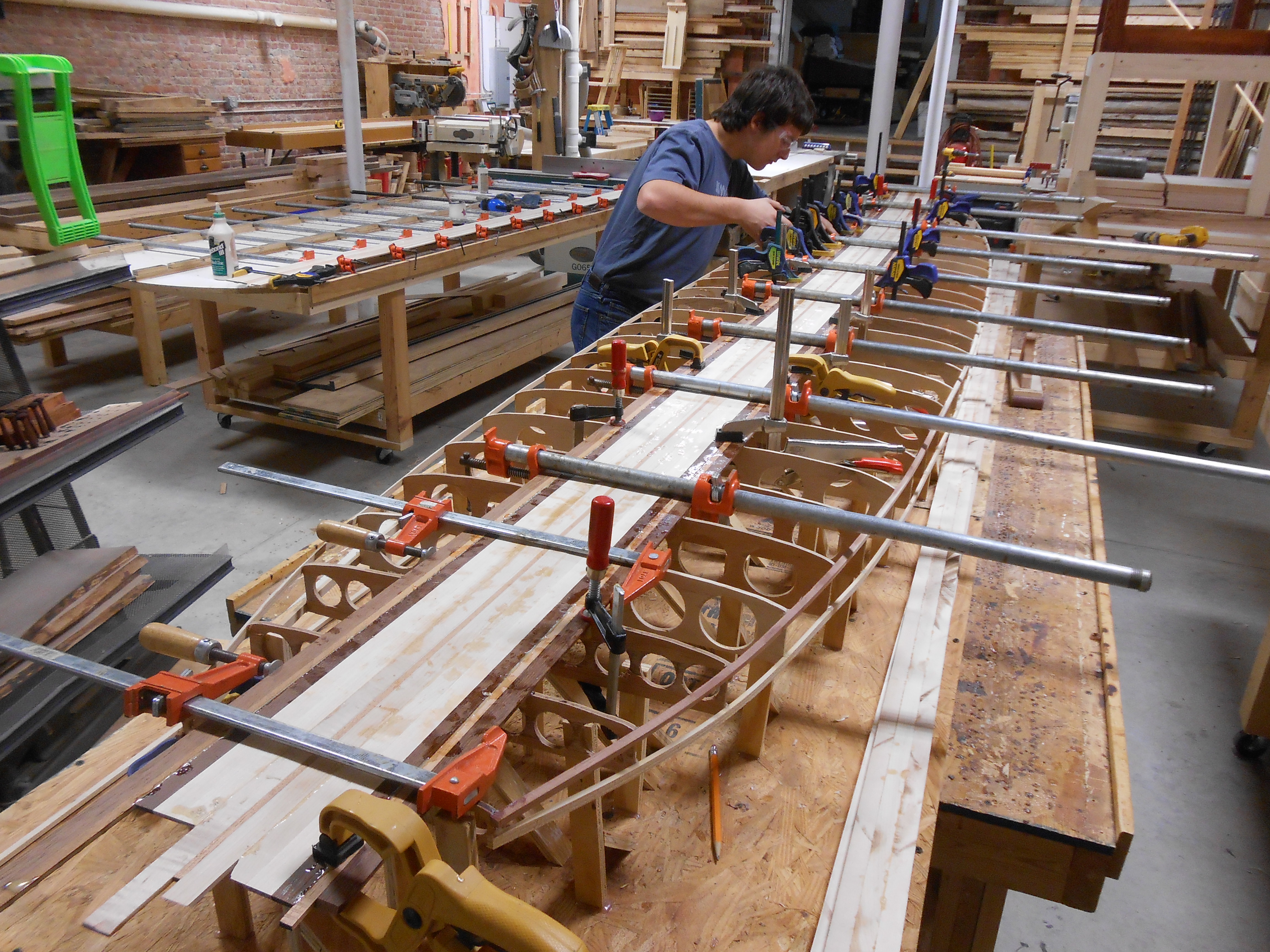 The Build-Your-Own Class:
​
​
​
Are you local? We open our shop to SUP enthusiasts ready for the challenge and fun of making their own personalized wood SUP.
​​​We have dedicated several SUP work decks for individuals willing to work and create their own stand up paddle board. The $1350 basic board tuition fee includes; work space, shop tools, SUP building mentor,and all supplies needed to build and glass a board .

​We offer 3 class types:

1​​​)
One week intensive morning​​ or afternoon classes. 5 morning session 8 am -12 pm or afternoon sessions 1 pm - 5pm
​

2)​​
Weekend intensive classes that meet for 3 to 4 session that require 6-8 hours.
3) One-to-one class that meets 2 times a week for 2 hours. We arrange times that fit your schedule and build a board. Depending on board design this runs from 4 to 6 weeks.

​
​​We have decks open on a rotating basis, contact us for a start date. Email us for more details. Installment payments are available

​View more class
PHOTOS!